Frequently Asked Questions about the way I work as a remote business intelligence developer
Q: How do you perform remote BI/SQL development?
A: Typically one of two ways, either via RDP (aka "Terminal Services"), or sometimes on a local server that is a snapshot of the live environment (and copy, or publish the work in stages). Sometimes my clients require the use of a VPN connection, also. If you do not have remote access already setup (or you're unsure), I can help facilitate this.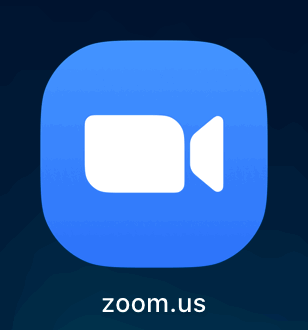 Q: How do you conduct meetings?
A: I switched to Zoom, including video, in 2019. Before that I used GoToMeeting, and sometimes my clients determine what we use. Most of the time, however, I communicate with my clients via email and only periodically — like once per week — do we need to conduct a live session online. I email quite a few screenshots of work in progress in order to get feedback from my clients each day.
Q: What hours do you work?
A: I aim to work 9AM until 5PM Eastern Time (USA), but sometimes I have clients to the east in London or out west in California, so I am am used to extending that window on either side when it's necessary.
Q: Do you do all work by yourself?
A: Yes.
Q: How do you manage your workload?
A: Simple, when I am fully booked for the present and foreseeable future I turn off my advertising. Most of the time, I am not running any ads.
Q: Are you affiliated with Major League Baseball?
A: Haha. I wish. No. The website name came about because of a project that required a corp-to-corp agreement. I registered "Major League Analytics Corporation" simply because the tag "major league" is a way to imply significantly good quality. It also happens that I'm a huge baseball fan, and that makes the name even more fitting for me.
Q: Do you travel? Are you available for work on-site?
A: During the Corona Virus pandemic, no. Prior to the pandemic, though, it was an option, but I work the vast majority of the time remotely from Orlando, Florida.
Q: Do you work with other databases such as MySQL and Oracle?
A: It all depends on what the intended focus of work. If the focus is on reporting layer (i.e. Tableau), then it doesn't matter to me what SQL platform is in place. However, if the work necessitates my development of an OLAP solution, sorry, no. I am most efficient with the one that I use the most, MSSQL. If you still are able to choose your SQL platform I will encourage Microsoft SQL Server, but if you are already established on another platform I can still help you out.
Q: Do you work 1099, W-2 or Corp-to-Corp?
A: I prefer to work under my Florida registered S-Corporation, Major League Reports. If it is necessary, I can accommodate a 1099 or W-2 working arrangement.
Do you have more questions?
If I didn't cover it in the FAQ, I'm happy to answer any questions you might have. Whether or not you're ready to make a decision about your need for a SQL/B.I. developer, please feel free to contact me. There's no pressure.
Email: chris@majorleaguereports.com
Phone: 407-865-4940